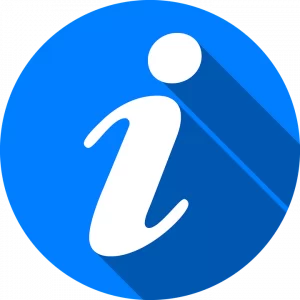 The opinions and advice in this post are authentic, well-researched and original. As an Amazon Associate, I earn from qualifying purchases at no cost to you. Some links in this post are affiliate links.
The best stubble trimmer can provide a consistent length every day, regardless of whether you want something ultra-short or a bit scruffier. While the stubble look was once thought to be a passing fad, it's now clearly here to stay, and that makes sense: Most guys look better with stubble.
But maintaining a consistently satisfying look without the right tool is impossible. Some guys try to get good scruff by shaving only once or twice a week, but that gives them a baby face some days and maybe something close to Grizzly Adams before it's time to shave again, depending on their genetics. There's a better way. The best stubble trimmer allows you to have scruff of the length you want — and keep it at your desired length every day.
Science Sides With Stubble
A study conducted a few years ago found that heavy stubble is the way to go to attract women. (They didn't consider how to attract men.) Women viewing photos of men with various kinds of facial hair rated heavy stubble as most attractive. Straight men considered both heavy stubble and a full beard attractive on a man. Unfortunately, light stubble didn't do very well in this research.
It's fascinating that researchers have taken the time to consider facial hair attractiveness, and in fairness, we must point out that other research has shown a bias against all types of facial hair. Ultimately, you must make your own decision about how your face looks. We're glad you're reading this, however, and maybe agree with us that stubble looks and feels good when it's done right.
Avoid Bad Stubble Trimmers
A stubble trimmer is the only way to maintain the same look from day to day. But which stubble trimmer is right for you? Some articles you'll find online offer a long list of choices without ever telling you which is the best stubble trimmer for overall performance and value. At Best Beard Ever, we narrow our advice down to one choice so you don't have to wade through page after page of stubble trimmer reviews.
We've done our homework and recommend the Conair For Men iStubble Trimmer. Not an ordinary beard trimmer, this device is made specifically for guys who want to maintain their scruff at just the right length. Even better, it comes at a price anyone can afford.
The Best Stubble Trimmer
Many stubble trimmers don't cut evenly; some don't cut much at all. A large number of them don't trim close enough. Worst of all are the ones that pull out hairs as they try to trim — causing pain, irritation and bumps while giving you an uneven cut.
The Conair For Men i-Stubble Trimmer
works a bit differently from some other stubble trimmers. First, the head floats, allowing it to glide evenly over the contours of your face. And second, the blade itself is contoured, helping it go over the curves of your face better than a fixed, straight trimmer could ever do.
Two other important considerations are power and length settings. You need something that will run powerfully enough and stay on long enough to get the job done. And you need it to adjust to whatever length you want.
The Conair iStubble has a dual battery system that makes it run better than some of those cheap models you may have picked up at a discount store. You won't have to worry about the motor bogging down or starting to run slower and slower as you trim.
Length is the biggest issue with trimmers, however. If you want a real beard, there are probably better trimmers, but very few on the market adjust down to the length you need to maintain excellent stubble. This model has a motorized system that adjusts the length for you, and an LCD screen that helps you keep up with how you have it set. It works better than any other system I've seen for getting you a short but consistent length.
We also like the design of the unit. It fits in your hand better than some shavers or clippers tested, meaning that you can maintain better control over it. That also helps with getting a consistent cut.
Check the price of this stubble trimmer…
There are a couple of things to keep in mind. Men with fine facial hair may not get an even cut from anything. And guys with really thick coverage may not find any cutter that gives them the scruffy look they want. Growing a beard or at least growing longer stubble is better for both of these kinds of men.
Of course, the consistency of the coverage of your facial hair also plays a role in the consistency of the final look. If your growth is uneven, even the best stubble trimmer can't help you with that.
Final Words
We like this Conair model because it does what it says it does: It trims stubble evenly for more different types of facial hair than any other model we've seen. You'd be surprised how many trimmers on the market don't do short scruff very well.
We think it's a fair deal for the price, especially when you consider all the positive reviews it's gotten. With so much hype and misinformation on the web, it's nice to find a product that does what it says it will.
Face it: Most of us look better with stubble, so it's time to find something that will cut yours the way you want it. For most men, this is the one. Click here to learn more about the Conair iStubble…