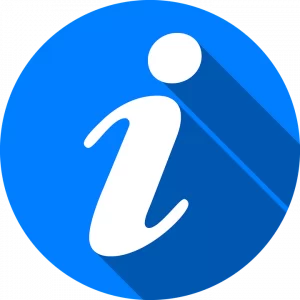 The opinions and advice in this post are authentic, well-researched and original. As an Amazon Associate, I earn from qualifying purchases at no cost to you. Some links in this post are affiliate links.
There's more interest than ever in trimming your own hair and beard. It's safe, simple, easy to do and saves lots of hassles. It saves a ton of money too. All you need is the best cordless hair clippers you can find (because cords get in the way!) and a few minutes to spare.
When you cut your own hair and beard, you don't have to explain what you want to a stranger in a salon or barbershop. You also don't run the risk of looking like an idiot when he or she makes a mess of your hair. When you put your fate in your own hands, you can trim a little at a time until you're absolutely satisfied. Even George Clooney often cuts his own hair, or so he says.
Move Up To Doing It Yourself
When it's time to start trimming your own hair and beard — or move up from corded clippers to a cordless hair clipper that will do the job without bogging down or giving out — please consider these Surker cordless hair clippers for men. They're our latest recommendation and the best we've found over the years of running this site. Products come and go, and some that seemed great in the past have either been discontinued or been surpassed by this product.
What immediately surprised us when we tried this model was that it's even better than the Panasonic corded clippers we had recommended most recently. Truthfully, we didn't know until we started this quest for perfection that cordless hair clippers could exceed the quality and power of a corded model, but now we know.
The Best Cordless Hair Clippers
For cordless hair clippers, you can't go wrong with the Surker Men's Hair Cord/Cordless Professional Haircut Kit. The name is slightly different depending on where you buy it, but the one at this link is the one we're recommending.
We had always thought that cordless hair clippers would be a step down from corded ones, but we're surprised to find that these are a step up.
Sharp blades are one of the things that make these clippers stand out. Others we've used pull and tug yet still leave some hairs uncut. This Surker model has very sharp blades that cut through even the toughest hair without any problems. In fact, you have to be careful because these operate very smoothly and can cut more than you're expecting if you don't pay attention.
The blades are washable and don't have to be sharpened, so maintenance is easy.
Click to see if this popular cordless hair clipper model is in stock today…
The battery is a 2500mAh lithium-ion cell that the maker says can go up to 300 minutes after a 3-hour charge. You probably won't need to use them more than about 20 minutes at a time, but this model maintains power just fine through two or three haircuts if you need to touch up the kids too. There's an LED that tells you what the battery level is.
If you buzz your hair most of the time — the easiest haircut to accomplish yourself — you'll mostly use just one of the blade guards, but it comes with six of them. Also included are a blade cover (most brands don't include this, but it's very useful for storage), a cleaning brush, a USB charge cable and instructions, if you need them. It's everything you need and not a lot of other junk you don't.
The primary thing that makes these great clippers is the power, however. They're more powerful than any corded or cordless clippers I've owned before.
Final Thoughts
We never thought we'd have to admit that cordless hair clippers can be better than the corded ones we've been using for years, but these are. The world changes, and cordless products have become more powerful than ever. That's due in part to better design and engineering, but the lithium-ion battery takes most of the credit.
If it's time to move up to some clippers that actually do the job well, try this Surker model. It won't disappoint you — like so many of the other trimmers and clippers on the market will. Click here to see the current price for these men's cordless hair clippers…