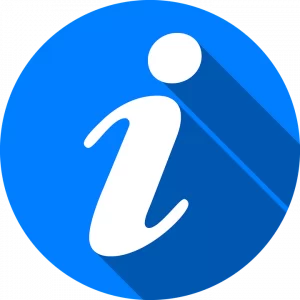 The opinions and advice in this post are authentic, well-researched and original. As an Amazon Associate, I earn from qualifying purchases at no cost to you. Some links in this post are affiliate links.
If you shave most of your face but want a grooming tool to help you keep your moustache in check, you don't necessarily need the most powerful or versatile groomer on the market. Instead, you need the best moustache trimmer available – something that's value-priced, performs effectively and will last a while.
Dedicated trimmers for this purpose are harder to find than they used to be, but don't worry. We have suggestions for you that are sure to meet your needs. Since the first version of this article was published, most of the single-purpose mustache trimmers have disappeared from the market, leaving you two ways to go when you want to trim your moustache: Choose a full-featured beard and mustache trimmer and outliner or get a less expensive groomer of some kind that has proven to work as the best moustache trimmer for those who are on a budget.
Let's first look at an excellent trimmer that will cut clean lines around your mustache, goatee, beard or whatever facial hair you choose, then I'll tell you about an alternative that's lower in price but still very effective.
Click here to see the best moustache trimmer (and overall groomer) if you're on a budget…
The Versatile Andis Professional Trimmer
If you're like most guys and experiment with other facial hair from time to time, you may want an all-purpose beard and moustache trimmer that will handle whatever kind of facial hair you grow rather than a single-purpose device.
Elsewhere on Best Beard Ever, you'll find a review of the Andis Professional 04603 Outliner II Personal Trimmer, the best beard and moustache trimmer overall, so I won't go into too much detail about it here. But I will tell you that it's actually what many professional hairstylists and barbers use for clean necklines and to bring sideburns under control. It's that good. You've probably had a barber or stylist use an Andis device on you.
A lot of guys use it because it will cut a clean line around their goatee, moustache or beard and it allows for dry shaving. That means that if you want to, you can use this personal trimmer to clean up all your facial hair and forget about regular shaving forever. I've tried using this trimmer in that way, and it works very well.
In fact, it has proven through years on the market that it works just as it says it does and is a professional-quality tool. You won't be disappointed if you choose this model as your moustache trimmer. The price is much lower than it used to be, and it's not that much to pay for something that's much more than a mustache trimmer.
The Best Mustache Trimmer On A Budget
As I said, it doesn't require a powerful tool to earn a recommendation as the best moustache trimmer. For the hair on your upper lip, you need precision rather than power.
The Philips Norelco GoStyler Beard and Mustache Detailer
is just the thing for guys who sport only a moustache. It includes several simple attachments that make it easy to trim, shape and edge your facial hair.
I like that there's even a mini foil shaver included so you can get the areas next to your mustache really clean. With some beard and moustache groomers, getting a nice line and a clean face around your stache simply isn't possible.
And when last I checked, they were still giving you a two-year warranty with this thing, which is a long time for a low-priced tool that's so inexpensive you could almost consider it disposable if something goes wrong. And all you need is one AA battery inside; no charger is required.
By the way, of course, you can use this trimmer on your beard as long as you don't have very thick scruff or try to take off too much length at once. It isn't very powerful, and it isn't designed to hold up under too much pressure. Still, I've seen other reviews where guys say this is the only trimmer that they take with them on the road — even when they're sporting full facial coverage.
Final Thoughts
Since there aren't many dedicated moustache trimmers on the market anymore, choosing the best moustache trimmer is a bit different than it used to be. But fortunately, great grooming tools are available that will do the job nicely.
I really like the Andis professional beard, goatee and mustache trimmer that I mentioned first, but I admit that it's a serious piece of equipment for guys who are serious about facial hair.
If you want something simpler and cheaper that's great for your moustache, other simple grooming tasks and easy to take on the road, consider the GoStyler. It's lightweight and easy to use, and it's plenty of machine if it's only your upper lip that needs trimming. Click here to see the Amazon price for the GoStyler trimmer…