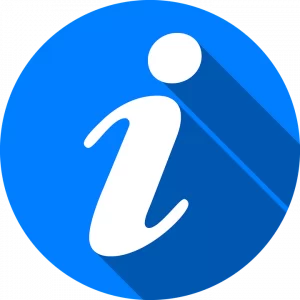 The opinions and advice in this post are authentic, well-researched and original. As an Amazon Associate, I earn from qualifying purchases at no cost to you. Some links in this post are affiliate links.
You don't have to pay very much if you want the best sideburn trimmer for simple sideburns. If you choose to pay more, however, you can get a versatile beard and moustache trimmer that will handle all your facial hair grooming for years. The choice is yours.
Either way, it's good that you're here. That fact that you're looking for the best sideburn trimmer means that you know something many guys don't: Bad sideburns ruin good haircuts, making guys look like they don't pay attention to detail and turning off potential mates, employers and more.
Sideburns are the part of your facial hair that grows on your cheeks and usually (but not always) connects to the hair on your head. Even if you aren't into sideburns, you still must deal with this part of your hair somehow.
If you're going to have perfect sideburns, you really need to keep them tidy and even. Otherwise, they detract from your appearance rather than enhance it. But some sideburn trimmers make getting nice, clean lines nearly impossible. What's the best way to go?
You have two options: either get something cheap and simple to do the job for now or invest in a tool that you can use for years, no matter what facial hair styles you try. You can't go wrong either way if you choose a good product, but there are advantages to choosing a versatile trimmer that can carry you through a variety of facial hair trends and choices.
Click here to see a cheap sideburn trimmer that works well…
Sideburns Grooming Tips
In the past, sideburn styles came and went. Sometimes they were in vogue, and sometimes they definitely weren't. Now, no particular style of sideburns is more in fashion than another. Some guys have tight fades that eliminate the hair on the sides of their faces while others grow dense sideburns that are shaped according to what genetics allows them to grow. You'll see everything in between when you walk down the street or step into a restaurant or club.
No matter how you decide to wear yours, there are some universal truths and tips about sideburn grooming that can help the sides of your face always look their best. Here they are:
Long, thin sideburns lengthen the look of your face while thick wide ones give your face additional width, so groom accordingly.
Sideburns don't usually look good if cut higher than the top of where your ear attaches to your face.
Trim sideburns so they are even with each other, not at the same point in relation to your ears. Your ears may not be very symmetrical.
Sideburns should be straight across parallel to the floor when you're standing in a natural position, not slanted. If they are slanted, they should at least both be slanted the same way.
Always trim down the sideburn, not up into it.
When thinning them out with clippers, comb and retrim several times. Then comb your sideburns forward and trim off hairs that go beyond your hairline. You don't want stray hairs ruining your efforts.
A Simple And Cheap Sideburn Trimmer
There lots of cheap trimmers on the market, but most aren't worth the money. If you want something inexpensive and hassle-free to maintain your sidies, grab a Remington PG165 Battery Operated Precision Grooming System
. It gets the job done without a lot of fuss.
Even better, it can handle eyebrows, ears and other stray hairs you need to clean up. It certainly isn't what you need if you want to maintain a goatee or a full beard, but it can handle most sideburns just fine. It isn't a rechargeable model and instead uses two AAA batteries. (You can use rechargeable AAA batteries, however.) There's also a clip-on comb to help you control the length of your sideburn hair and a shield that goes over the blade when the unit is not in use to protect it. The attachments are washable too.
If you want to get the job done and don't think you'll ever have a beard, goatee, mustache or other facial hair style that you want to tame, go for this little unit. It's also great if your budget is severely limited at the moment. You can't beat this device for economy.
An All-In-One Groomer That Will Last For Years
Are you ever planning to have some other kind of facial hair in the future? If so, buying something more powerful that you can use for years and through many different styles might be a better idea.
The Philips Norelco Bodygroomer BG2040/49
— also available from Amazon — can take care of just about every hair-related task you'll ever want to perform.
It's a sturdy unit with all sorts of settings and is great for manscaping too. It has a beard and mustache trimmer on one end and a floating-head shaver on the other for grooming your whole body. And since it can last up 50 minutes on a charge, you'll have plenty of time to deal with every hair on your head and elsewhere too.
This Bodygroomer has a good warranty, and many users report this model lasting for years if it's kept clean and oiled. Unless you plan to have only sideburns and never any other kind of facial hair, this well-regarded device with a solid warranty could be just the thing for you.
Final Thoughts
No matter which way you go, you're making the right choice to take care of yourself and your facial hair. Potential employers and your spouse or potential spouse will thank you for being conscientious about your facial hair. And many of the people you meet on a daily basis will respect you for taking care of yourself well.
There's no doubt that the Remington is the best value-priced sideburn trimmer, but when you go with the Philips Norelco Bodygroomer, you're going with long-lasting quality for all your grooming needs for years to come. So which is it for you? Click here to take a closer look at the Remington model…