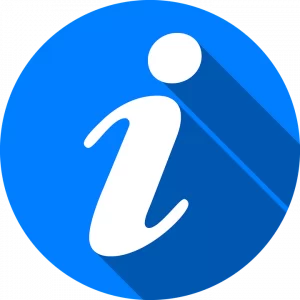 The opinions and advice in this post are authentic, well-researched and original. As an Amazon Associate, I earn from qualifying purchases at no cost to you. Some links in this post are affiliate links.
Whether you've never found an all-in-one beard and body trimmer that you like or you're trying to simplify your life and get rid of your massive collection of grooming tools, you need to know that the best body groomer for private parts is also perfect for keeping your beard in check too.
If you're as obsessed with taming your body hair as some guys are, you may have amassed a huge collection of trimmers, detailers, shavers, scissors and related equipment — many of which don't work very well. If you're serious about beard grooming and manscaping, however, there's one body trimmer for sensitive areas and beard that can affordably and effectively replace every tool you have.
With an attachment for every possible use and a rechargeable lithium-ion battery that holds a solid charge for hours, the best body trimmer for men like you who are tired of multiple devices and bad results can easily take the place of a dozen other pieces of equipment. Even better, its performance is superior to most of those other tools too.
Not convinced that this one inexpensive body and beard grooming tool can replace all your other manscaping devices? Let's look into how many of us groom and why – and then we'll take a look at a product you need to buy.
Click here to see the price of the recommended body groomer for private parts and beard now…
Grooming Your Privates? You're In Good Company
Just over half of men groom their pubic hair in some way, with 73 percent of men age 25 to 34 grooming, according to a study published in the American Journal of Men's Health. Older men are less likely to groom, but many do. The research found that we groom in preparation for sex, for hygiene purposes and as part of routine self-care to make us feel good about ourselves.
But here's the thing that's weird: About half of men who groom their private areas, according to another study, do it by shaving, yet many of the study participants reported itching and discomfort from going totally smooth. Other possible side effects of shaving include ingrown hairs and an unpleasant texture and appearance of the hair if allowed to grow out.
These studies are now a few years old, however, and I suspect if they were conducted today, you'd find more men using a groomer of some kind, like an all-in-one beard and body trimmer or a dedicated groin trimmer. These devices provide dependable results without the hassles and side effects of shaving.
My All-In-One Beard and Body Trimmer Review
Versatility is the first word that comes to mind for this product.
This site is about beard grooming, but those of us who like to maintain a nice beard usually take care of the rest of our body hair too. We sometimes cut our own hair, trim our chests, backs and private areas and, of course, make sure there are no stray hairs in our ears or noses. It's just good grooming.
The Philips Norelco MG7791/40 Multi Groomer, 29 Piece Men's Grooming Kit
is the best body groomer for private parts and beards that I've found. It can handle every hair-related task you perform each day or week and then some. It has a body grooming attachment with comb, a mini-shaver, a detailer, a nose and ear hair trimmer and, of course, a beard and mustache trimmer. In all, there are 29 pieces (and a nice toiletries bag to put them all in) to help you get just the length you want everywhere. That should be enough versatility for almost any guy.
Even inexperienced users won't be able to mess up too badly since there's a special attachment for just about everything.
Even better is the fact that you can fully charge this body groomer quickly or take advantage of the 5-minute quick charge. A full charge will give you up to 6 hours of run time — and no one needs to trim for 6 hours! (Do you?)
Lithium-ion batteries like the one in this unit don't have a "memory" like older battery types do, so charging before it's completely run down or charging only a little won't damage the battery or reduce the length of time you get out of a charge in the future.
Another nice feature of that qualifies this model as the best body trimmer for men who are serious about grooming is that it's completely waterproof — safe for the shower and for cleaning under running water too. You can't say that about most of the other body groomers out there.
The maker also promotes this model as being hypoallergenic, helping to reduce bumps. The rounded guards are probably as much the reason for that as anything else. The maker claims the blades are made from chromium steel, and I can certainly tell you they're sharp. That's what matters.
Perhaps just as nice is the ample warranty. That helps prove that this is a seriously good device that will last a while. Most beard and groin groomer warranties are measured in days, not years.
If you want to be clean-shaven one week, maintain consistent stubble the next and then define clean lines around a goatee or beard the next, this model can accommodate your face while doing double duty on all your other body parts too. What other product have you found that can handle all these tasks as well as longer beards too?
Final Thoughts
While many beard and body groomers won't last more than a month or two before they clog up, bog down or break completely, this one comes with a strong and impressive warranty from the factory. That helps ensure that you get your money's worth — even though it isn't that expensive to begin with.
And let's face it: There aren't many products on the market that give you this many choices.
No matter how you decide to style your facial hair or groom your body hair in the coming weeks, months and years, the Philips Norelco Multi Groomer can handle the job. It's equipped for every style you'll want to try — and many you'll never get around to trying. Click here to see the reasonable price for this all-in-one body groomer…