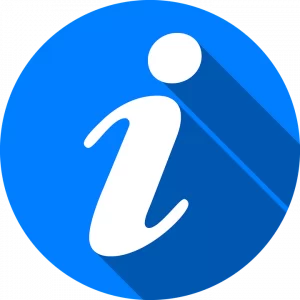 The opinions and advice in this post are authentic, well-researched and original. As an Amazon Associate, I earn from qualifying purchases at no cost to you. Some links in this post are affiliate links.
Nobody likes to think (or write) about nose hair, but we almost all have it. Unless you like being an outcast, you need to get the best nose hair trimmer you can find and keep things under control. Those who have to look at your face will thank you.
For many of us, excess nasal hair is very visible — and that's gross. As we get older, it only gets more prominent (although that's because it gets coarser, not because there's more of it). No matter your age, you need to take care of the necessary trimming job quickly and easily so you can get on with your life. Taking a few minutes now to deal with the silly issue of finding the best nose hair clipper will allow you to take control of this unwanted hair so you can always look and feel your best.
So Much Nose Hair
Did you know that each nasal hair follicle grows about 6.5 feet of nose hair over its lifetime? That's true, according to the famed Cleveland Clinic. We've also seen statistics indicating that each nostril can have 120 or more nose hair follicles, although it somehow seems like more when you see it in there.
In any case, it's great to know someone is keeping stats – and it's even better to know that devices are readily available to help you get what grows out of your nose's follicles under control. While you can pick up something cheap at any drugstore, you'll find that models that only cost a few dollars only work once or twice and then quit cutting, clog up or start pulling the hairs so badly that you can't use them anymore. Nose hair is serious, in a way, and you need a serious trimmer.
The Best Nose Hair Trimmer
There are several popular low-cost trimmer models available, and most of them work fine. I prefer
The Weed Whacker Nose and Ear Hair Trimmer from MANSCAPED, and I'll explain why in just a moment. Sure, the name is a bit tacky and the price is a bit higher than some flimsy, low-powered models, but this device is small, simple to use, easy to clean and really powerful. It's just the thing for the job.
Benefits Of Nose Hair Clippers
Trimming nose hair with scissors is dangerous, as you may have already found out. You can cut yourself, leaving a permanent scar and even causing a nose bleed that keeps coming back for days. Even worse, you can poke yourself, leaving a painful reminder of your excess hair for days.
But there's another problem. Lots of cheap nose hair clippers are dangerous as well. Either because they're poorly designed or because they're hard to use, they can cut, poke or abrade you, causing discomfort that you just don't need to deal with. Even worse are the ones that pull and pluck but don't cut much.
Here are a few benefits of the best nose hair clippers that you won't get from inferior models:
They're safe. You won't cut or stab yourself with well-designed nose hair clippers.
They're gentle. You don't have to worry about hairs getting pulled out or cut too closely.
They leave you well-groomed. No one likes to see your nose hair.
They're foolproof. You just insert the device, and it does the work. You can't go wrong.
They're quick. It takes less than a minute to groom your nose hair.
They're versatile. Most nose hair trimmers work for ear hair as well.
Our Nose Hair Clipper Review
The awkwardly named MANSCAPED The Weed Whacker Nose and Ear Hair Trimmer gets my vote for the best nose hair trimmer on the market and is designed to keep both nose and ear hair in check. It does both jobs admirably, without any nonsense. It's light, powerful enough for the simple job and cuts closely enough that you only need to use it every few days.
The Weed Whacker has a 9,000 RPM motor, a replaceable blade of stainless steel and a rechargeable lithium-ion battery that lasts for 90 minutes. Yet trimming your nose hair takes only about a minute. Just insert and let it do the work. You can charge with an AC adapter or by USB cable.
And here's something else I like: it's waterproof. This feature means that the trimmer can be used in the shower or when your face is wet from shaving or washing your beard, so you don't have to worry about when you use this. You don't have to make sure your face is completely dry as you do with some other kinds of trimmers.
Perhaps the three best things I can say about The Weed Whacker are that it works, it's affordable and it's durable. You can't say those things about some of the other choices on the market.
Personal grooming is a chore we all must deal with. It makes sense to choose equipment that can handle the job without costing a lot of money or creating more work for us when we have to clean it, charge it or store it. This Weed Whacker meets all those criteria and more. Enough said. Now, please take a look at the sensible price of The Weed Whacker nose hair trimmer…