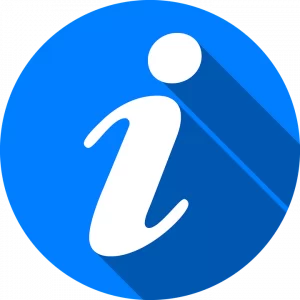 The opinions and advice in this post are authentic, well-researched and original. As an Amazon Associate, I earn from qualifying purchases at no cost to you. Some links in this post are affiliate links.
Have you noticed how cheap, flimsy and light most beard trimmers on the market are? That's not the case with one sturdy, versatile Wahl beard trimmer. It seems like many of the models from other brands aren't meant to last — or that none of them are meant to be used by real guys who need something powerful that cuts well to keep their beards looking great.
To put it another way, when you're serious about having a beard and keeping it looking tight, you need a serious tool to maintain it, and that can be hard to find.
My recommended Wahl beard trimmer, however, looks, feels and cuts like a professional-quality tool. It's a smart choice if you want something substantial to help you maintain perfect facial hair now and for a long time to come.
The Wahl Beard Trimmer Review For Serious Beard Growers
Wahl has been a respected name in clippers and trimmers for decades, but like other brands, they make a lot of cheap models designed to be sold in discount stores. And those just aren't worth having. But there's a sturdy beard trimmer from this company that deserves your consideration.
The Wahl Aqua Blade Rechargeable Wet Dry Lithium Ion Deluxe Trimming Kit
— available from this Amazon affiliate link — feels like a tool, not a toy. For thousands of men, it's already proven a reliable device for home and travel use.
This is a quality product that features real craftsmanship. Wahl is a brand that has been available since 1919 and is often the choice of barbershops and salons. Take a look around the next time you're getting your hair cut and you'll probably see Wahl products at every chair.
The Wahl Aqua Blade is more than just a beard trimmer. It has four attachments that allow you to deal with detailing, dry shaving, manscaping, sideburns, stubble, ear and nose hair and more. Since it can be used wet or dry, you can use it in the shower and clean it easily.
Among my favorite features is the quiet operation. I don't think I've ever had a beard trimmer that was this quiet yet so powerful. The lithium-ion battery is designed to maintain its original power level for years and charge quickly.
Final Thoughts
Isn't it nice when you find a well-made product? So many of the products on the market today seems designed to use for a few weeks or months and then throw away. But the Wahl Aqua Blade trimming kit is made to last. When you turn to a trusted brand like Wahl and choose one of its best products, you get what you expect: a product of high quality for a fair price.
But let me make this even simpler for you. Why do I like this sturdy and versatile Wahl beard trimmer? It works better than just about anything else on the market.
Guys who take being bearded seriously need a good tool to maintain their facial hair. This Wahl model is the best you can get and comes from a name that's synonymous with great trimmers.
Click here to see the fair deal you can get on this Wahl beard trimmer at Amazon, the only place I trust for my beard grooming tools and products.