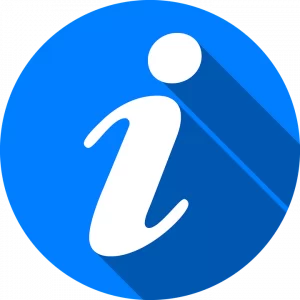 The opinions and advice in this post are authentic, well-researched and original. As an Amazon Associate, I earn from qualifying purchases at no cost to you. Some links in this post are affiliate links.
Hair clippers for men are a great investment. If you're like a lot of guys, you'll eventually figure out that getting your hair cut at a salon when you really just want it short and neat is a waste of money and time. Since you're probably trimming your facial hair yourself anyway, you might as well cut your own hair.
While you could pick up a pair of clippers at a discount store, when you want to do the job yourself and do it well you need a tool specifically designed for the purpose.
The ideal hair clippers for men who want to cut their own hair are cordless, fully adjustable and very powerful. As it turns out, Philips Norelco makes just the thing. Let me tell you about them.
Philips Norelco Hair Clippers Review
When trimming every hair perfectly matters, the best choice is the Philips Norelco QC5570/40 Do-It-Yourself Hair Clipper Plus
— available from Amazon.
You can tell by looking that these hair clippers are a step up from other models, which all seem to look alike. This trimmer is something really different. It has a completely adjustable 180-degree rotating head that makes cutting your own hair simpler than it is with those unwieldy clippers designed to make it easy for someone else to cut your hair for you.
That rotating head means you don't have to contort your arms into weird positions to cut every surface of your head evenly and precisely. It means you won't miss a spot anymore either. The extra-wide cutting width is a nice bonus because it allows you to get more hair with every pass, too, saving you time and hassles too. There is also a precision trimmer for getting around ears and sideburns easily.
Even better, these hair clippers for men don't have a cord to get in the way but still work as well as corded models. That's because of the powerful lithium-ion battery that lasts an hour or more on a single charge. That would never have been possible with older battery types.
A nice upgrade to this model over other models is that these clippers are now fully washable, so you can keep them clean without any hassles. Just run some water over the blades and the combs. You never have to lubricate anything or perform any other maintenance tasks.
A couple of other features stand out: First, the blades and blade guards are skin-friendly, so you're less likely to get scratches and cuts than you are with less advanced clippers. They follow the contours of your head instead of trying to cut straight over areas that are uneven.
And second, the length of the cut can be adjusted to 13 different settings, making it easy to get exactly the right length for your hair.
Final Thoughts
I've been cutting my own hair for years, and it really isn't that hard to look really good. Plus, you can touch it up anytime — and tidying up the neckline or around your ears is never a problem. I used to never be able to find a salon that could get my hair even, but with only a little practice I can now always do a great job because I know my own hair better than anyone.
And I learned all of that before I learned about these special clippers made for men who want to cut their own hair. Hair clippers for men who want to cut their own hair make looking good, saving money and eliminating hassles from your life really easy.
If it's time to start cutting your own hair or its time to move up to some powerful cordless clippers that are made especially for the job, try these Philips Norelco hair clippers. You'll find that this product works better than anything else you've tried.
The best price for these hair clippers and the best selection of similar products is at Amazon. Click here to explore your options in men's grooming equipment.